Export Your Images with Presets – Lightroom Tutorial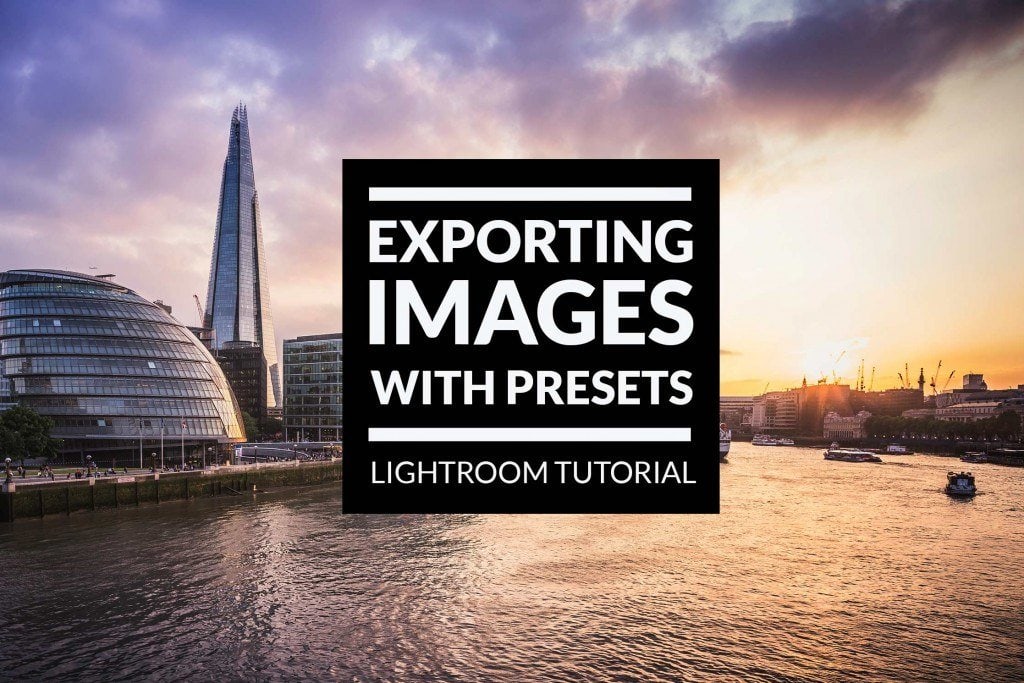 Export Your Images with Presets – Lightroom Tutorial
Hello, Welcome to The Export Your Images with Presets Tutorial! In this tutorial, I will demonstrate how I use export presets to save images into a specific folder and format (JPG, RAW, TIFF, etc.) You will also learn how to automatically launch your photos into Adobe Bridge from Lightroom! Creating export presets will simplify your workflow, and will help keep you organized! Follow along with this easy step by step tutorial, and make sure you check out the video below for an in-depth look!
Step 1. Export Your Image.
Open Lightroom and go to File > Export. This will bring up the "export one file window."

Step 2. Enter Your File Settings.
First, enter in your desired file settings, i.e: destination folder, image sizing, file format, JPG, PSD, TIFF, RAW or DNG. You can also set up your image to open in Photoshop or Adobe Bridge for additional post processing. Check out the video below to see it live!

Step 3. Save Your Custom Preset.
Once you have entered your custom settings, click the Add button below to create a new folder, or save the preset in an existing folder. Again, check out the video below to see it live!

Watch the Video Below!
This completes our tutorial: How to Export Your Images with Presets! Check out the video below for an in-depth look. Thanks for watching!
Looking for Lightroom Presets? Checkout the Creative Flow and enjoy over 1000 Lightroom Presets & Creative Brushes: The Creative Flow is the ultimate workflow and premium preset collection by Presetpro. The Creative Flow is your own personal preset "tool box" where you can swap out tone curves, change base settings or easily color tone your image with a few simple clicks. When you purchase the Creative Flow you get all of our premium collections (at a discounted price) plus the Creative Flow workflow and Creative Brushes. Enjoy the power of 1000 + Lightroom presets integrated into one simple and easy to use workflow!